08/01/2023
Tokamak outdoor growreport from the customer
Take a look at the report of one of our starting straintesters, you can see lots of photos, fertilizer use and other educational stuff.
Tokamak is one of the strongest autoflowering sativa varieties from Nukaseeds. With THC potential of 20%, Tokamak is one of our elite cannabis variants. In this cultivation report, 3 Tokamak cannabis plants provided a dry harvest of 50-80g.
First we look at the growth stages of cannabis, this phase was short and our tester let it grow naturally without training techniques.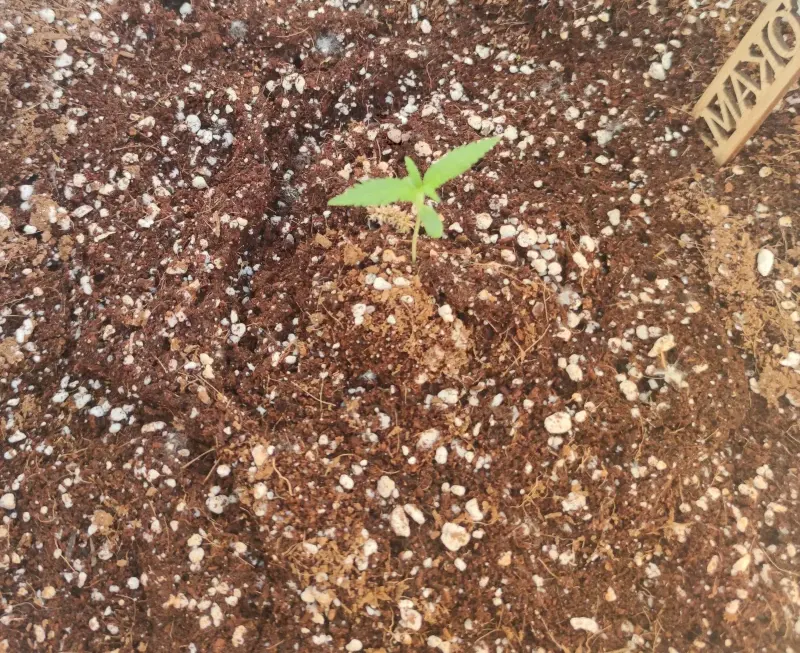 In the first step we look at the characteristics of Tokamak.
Number of plants : 3
Fertilizers used : Advanced Nutrients A+B+Bud Candy and Atami booster for flowering
Medium : Pots with coconut coirl/perlite for vegetation and transfer into the ground for bloom.
Cultivation period : 27 May to 02 September
Location : Central Europe
Harvest : 50 and 80 grams
Taste : Earth,spicy
Aroma : Slightly spicy
Effect : energizing
heigh : all three around the meter
Flowering week by week
We are now moving into the flowering phase. Our tester left the flowers loose in nature did not have suitable conditions, too much rain, lack of sunshine using basic fertilizers designed for coconut
Below you can see photos of cannabis Tokamak flowering
This variety is particularly suitable for many novice home growers as it is easy to grow and can be grown in a wide variety of conditions. You can work successfully with this strain both indoors and outdoors. Nuka Seeds states that 90 to 120g per plant can be achieved without much previous experience, as auto Tokamak easily forgives even beginner mistakes. So if you hesitate to buy it, you don't.
You can see process of growing in weeks below:
Tokamak has long been a staple variety on the list of Nukaseeds. It is a classic autoflowering strain, if you want to try Tokamak marijuana seeds for a good price, you can buy them directly from us at the Nukaseeds cannabis bank.
You can also see more news about growing Nuka Seeds here.
Published by Blood
08/01/2023