28/03/2023
Paradox cannabis outdoor growreport
We bring you a growreport from one of our growers. See what you can expect from the feminised Paradox cannabis variety in average outdoor conditions.
Characteristics of Paradox cannabis cultivation
Length of cannabis cultivation: 12 weeks growth / 12 weeks flowering ??
Fertilizers used : Canna Coco A+B, boosters : Atami Bloombastic, Advanced Nutrition Rhinoskin, Candy Bud,
Medium : Coco / perlite in 40l textile pots
Training technique : none
Growing time : From 14 May to 29 September (after that the plants were stolen)
Watering : rainwater (1x PH check)
Location : Central Europe
Harvest : none (hemp plants were stolen, see below)
Aroma : pleasantly spicy and fruity
Effect : ????
Growth phase of Paradox cannabis
First we will show you the growth stage of Paradox plants from a cannabis seedling. From small plants they were placed in a greenhouse which is not in a very sunny place and so they did well and apart from one trimming the plants were not trained in any way. After about 2 months the hemp plants were moved outside and were there the whole time until they were cut.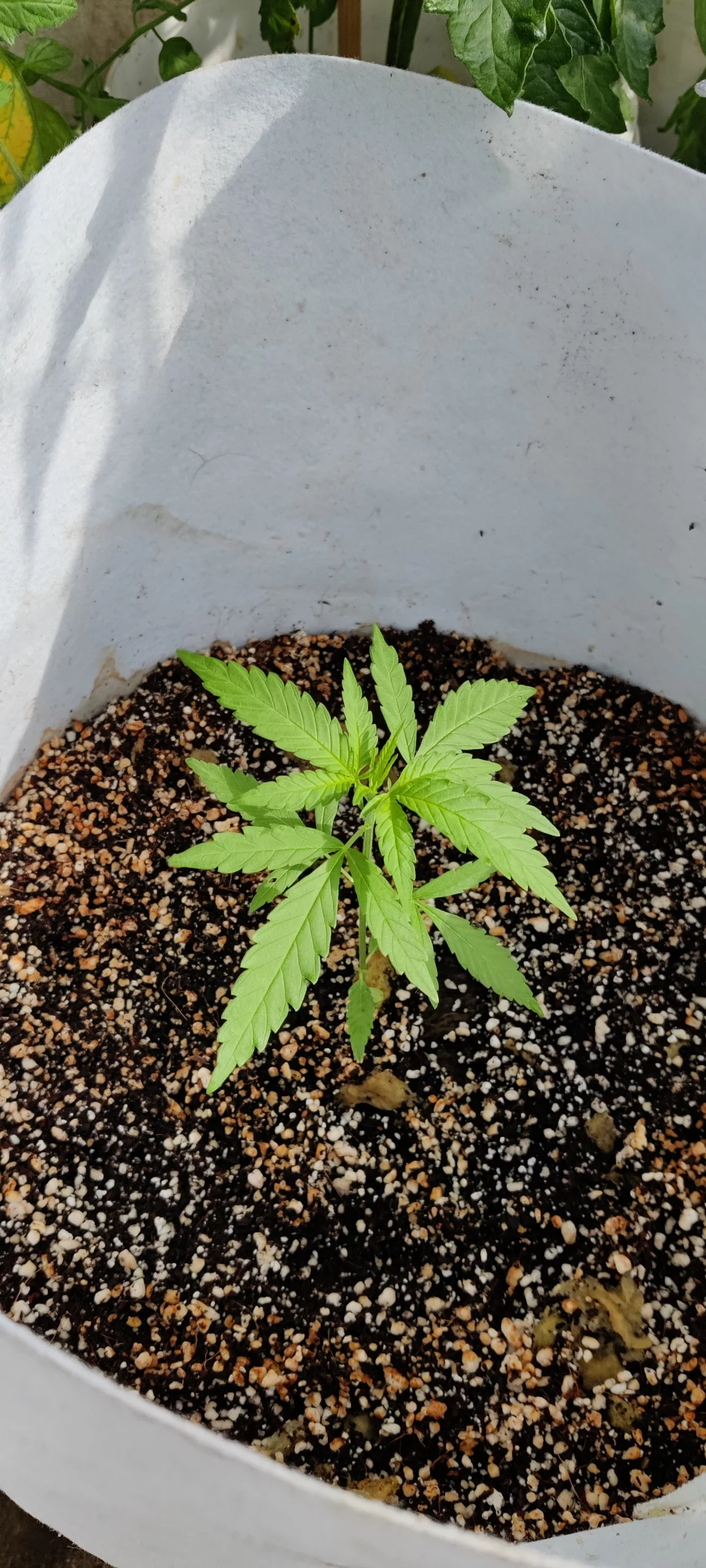 Flowering stages of Paradox cannabis plants week by week
Now we are moving into the flowering phase, when the main thing we all want from cannabis plants happens. This period has been rather dry which suits the plants in the flowering phase of cannabis. So the grower didn't have to worry about the Paradox cannabis plants getting mildew. Surprisingly, the plants were very vigorous and showed no signs of pest infestation. In the photos you can see the beautiful onset of flowering, even though no additional fertilizer (booster) was used at this stage of budding. After a month of flowering, Bloombastic and Candy Bud booster was applied. These additional fertilizers were given for different plants. The 2 that appeared to be the best were given the Bloombastic complex and the 2 plants were given Advanced Nutrition's Candy Bud as a booster. Of course, they were always fertilized with a basic fertilizer designed for coconut as well.
However, our tester was unlucky and had his plants stolen at the end of September 🙁
Do you like what the Paradox cannabis can give you in average outdoor conditions? Buy it now.
Do you like this report on growing Paradox cannabis from the grower ElCauldrono? Check out more growing reports from Nuka Seeds here. Would you also like to share your experience growing cannabis strains from NukaSeeds with other cannabis growers? Just contact us.
We wish you a successful hemp cultivation and keep in mind there are many people, that will want to steal your harvest of cannabis, so taking some precoutions will be optimal, maybe we will make an article about that as well
Published by Kotelnik
28/03/2023